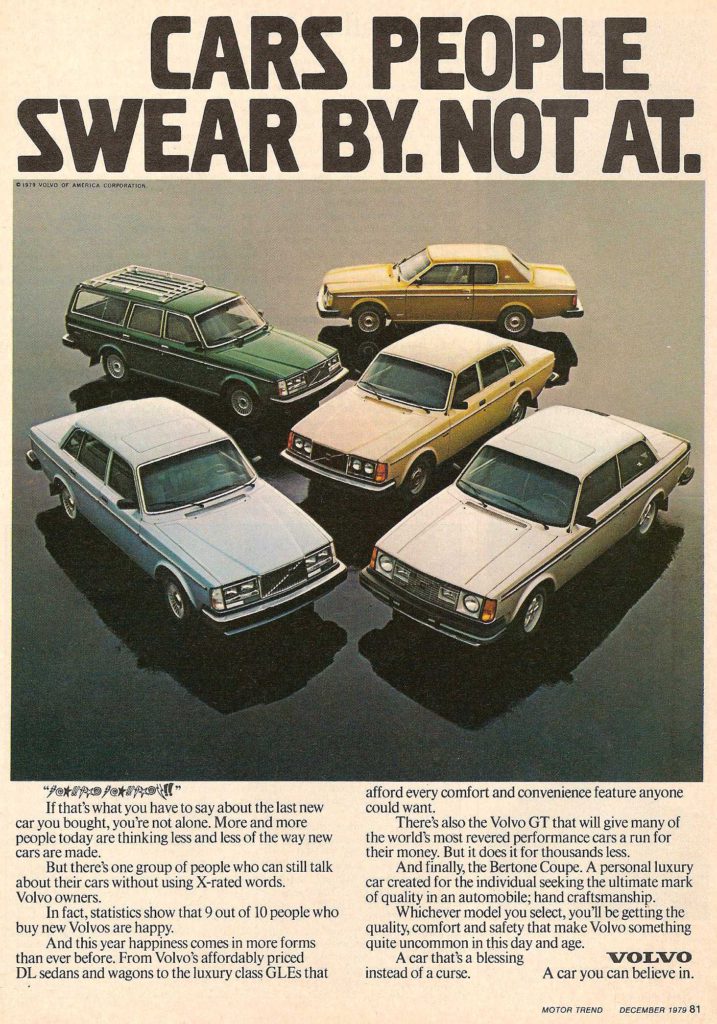 The text of the ad states:
WHAT FOUR-LETTER WORD BEST DESCRIBES YOUR CAR?
Some of the words people use to describe their new cars these days aren't fit to print. Much less display on their bumpers.
But in a time when people are more than midly disappointed in the quality of new cars, Volvo is one car that's still well-made. Which is one reason it's so well-loved.
In fact, statistics show that 9 out of 10 people who buy new Volvos are happy.
So why buy a car people swear at?
When you can buy a car people swear by.
VOLVO
A car you can believe in.
©1979 Volvo of America Corporation
1979 Volvo 240 Ad: What Four-Letter Word Best Describes Your Car?